Meet our partners
CredoNobis partners are both companies and experienced independent consultants. Our collaboration creates an important synergy effect in work and business flexibility. In our team, we work with a structured approach, where the goal is to uncover the company's sustainable potential and resources.
Elizabeth Strand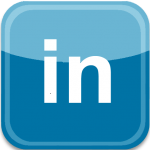 Certificeringer
Certified Enterprise Architect, Carnegie Mellon University
Strategic Management, Copenhagen Business School
SAFe Agilist
Prosci Change Management
ICF® ACSTH coach
Elizabeth has many years of experience in creating transformation in some of Denmark's largest companies. As a certified enterprise architect, Elizabeth has both the theoretical and practical ballast to perform at all organizational management levels and across strategy, business and IT.
In addition, Elizabeth is certified in SAFe and SCRUM and has solid experience in implementing agile working methods in teams and rolling out SAFe in some of Denmark's largest organizations.
FUTUREROCKS often gives lectures at home and abroad on topics within strategic change management. In 2015, the approach to change management led to the Danish Enterprise Architecture Prize awarded by DANSK IT.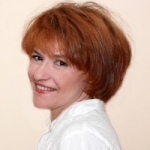 Tatjana Nedeva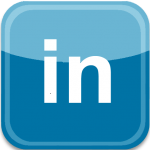 Certificeringer
MSc, International Economic Relations – University of National and World Economy, Bulgaria
MSc, Electrical Power Systems – Technical University Sofia, Bulgaria
Tatjana is a recognized consultant in sustainability and has 22 years of international experience in business development. FidelisVi, is known as a partner in EU projects focusing on sustainability and impact assessments (Vertigo Ventures – London). The company offers courses, workshops and seminars in sustainable impact analysis, as well as strategy implementation and reporting.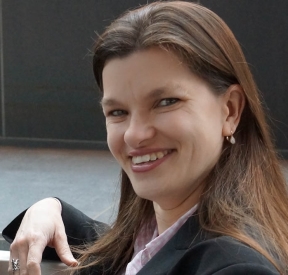 Maria Jensen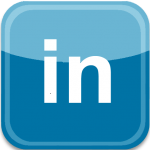 Certificeringer
Prince2® Foundation & Practioner
ITIL® Foundation
CSM® Certified Scrum Master
LEGO© SERIOUS PLAY©-metoden
ICF® ACSTH coach
Maria has many years of experience as a business owner and has great insight into management challenges in growth companies. She has great insight into strategic and operational management as well as knowledge of inspiring management and employee motivation. Maria is a great advocate for a value-based management approach. She has work experience with many transformations: restructuring and business optimizations, etc. Maria is a recognized workshop facilitator, Agile mentor and business coach for many managers, teams and employees.