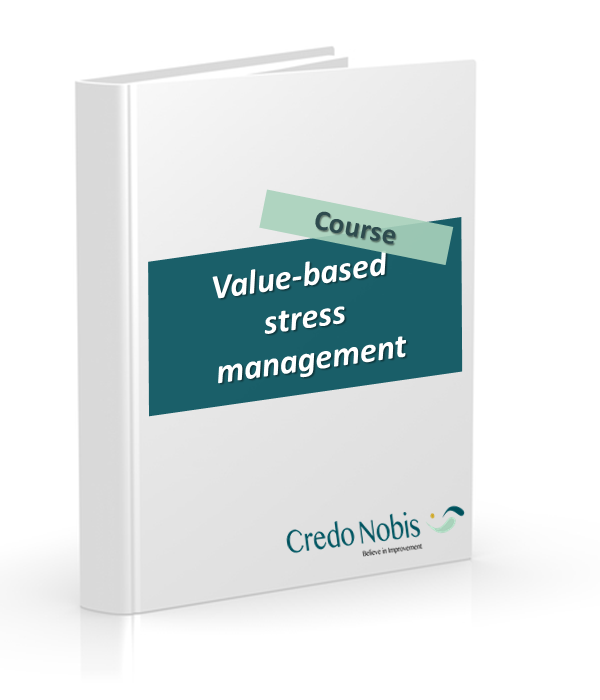 Value-based stress management
A course for you who wish to work with your own core values.
It is not the number of tasks or long workdays that cause our stress. The fact that we must compromise our values and our identity can make us sick.
Get a different angle on what causes your stress and how to prevent it.
You get to know your own values and what they mean to you. We work with your values in the interaction between yourself, your private- and work life.
You will get insight into what is stressing you and how to behave in accordance with your values.
You learn to say "NO!" in an authentic and polite manner.
Together with the other participants in the group, you will learn how to bring your core values into play in your private life and at work, to create a balanced and authentic life with less stress. You will work with your behavioural patterns to ensure your values are actively utilized in the future. You will develop your own action plan, so you know where and how to start with small steps at a time.
Content:
Stress test
The relation between stress and personal core values
Your core values and their meaning
How can you use your core values in your everyday life
The importance of values in relation to your surroundings
Bring your values in play at work – every day!
Learn to say "No!" and stand up for yourself
Your strategy for a harmonious and authentic life
You get:
Clarity about what stresses you every day
Knowledge about your values and what they mean to you
Tools for managing stress in your everyday life
Your personal action plan
Audience:
All
Time and place:
Duration from kl. 9.00-16.00 either at our or the customer's premises, as agreed
Alternative teaching methods:
Contact us if you want to learn more about business courses or lectures about the subject
© CredoNobis Coaching ApS – Value-based stress management