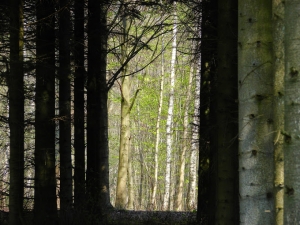 Leadership strategies
CredoNobis helps you place the company in a holistic frame, which considers both the financial parameters of the company's success and the thriving and stable growth of the employees.
We cooperate with managers and mid-level managers in creating innovative and sustainable management strategies. Those are focusing on the company's business development, goals, and people.
CredoNobis helps identify and operationalize the company values so that they define the employees' conduct and create the corporate culture.
Common management strategies are often short-term and solve solely present
challenges
. We will assist you to get insight into the company vision and mission. That will help you to build a solid and robust management foundation, which will create long-term progress and the future for the company.
CrediNobis lets the management keep the long-term overview and begins with small steps. Via coaching and sparring, we guide you to find the hidden resources and potential to create sustainable management strategies, which will result in satisfied and motivated employees and secure jobs for many years to come.
As a manager, you should dare to have confidence in your own solutions and not only rely on "best practice" experience. You may keep your company's success by trusting in your leadership skills and your competent colleagues. To be competitive in the long run you must have a sustainable, long-term, and innovative mindset. This will create results, which will place you in the front and make you competitive.
'You can never become first, if you walk in other peoples' steps' Confucius
CredoNobis helps you along the way with our clearly defined and tested transformation guidelines.
© CredoNobis Coaching ApS – Leadership strategies